Okay so I'm taking a moment to step out of crazy box physics land to go back to polish some things up on Super Sky Sisters. It's been awhile since I've posted about it but it's that weird two player co-op game that I made at a game jam a billion years ago and decided to finish it which took way longer than I thought it would because I'm dumb.
I'm adding some kind of progression system onto it (which I refuse to call a metagame because it's not a metagame stop calling it a metagame already.) I want to make it clear that I'm being a total sell out because I hate progression systems in most games, but it seems like a lot of people want it and a lot of feedback I've received suggests it might be a good idea to add. So here it is.
These are sort of like achievements in the game and represent different challenges. Some include clearing a certain game difficulty or defeating a boss enemy, or scoring a certain amount of points in a single session. These will be used to unlock the special abilities in the game, and the harder difficulty levels.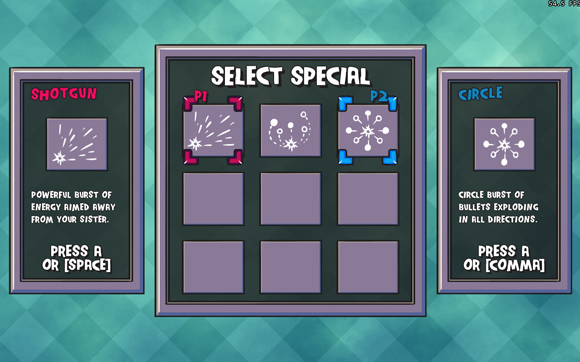 This is probably just another elaborate way to procrastinate on finishing the player animations which I should've finished like 6 months ago but hey what are you gonna do! I should probably release this game soon ha haaaa.